Heart & Vascular Center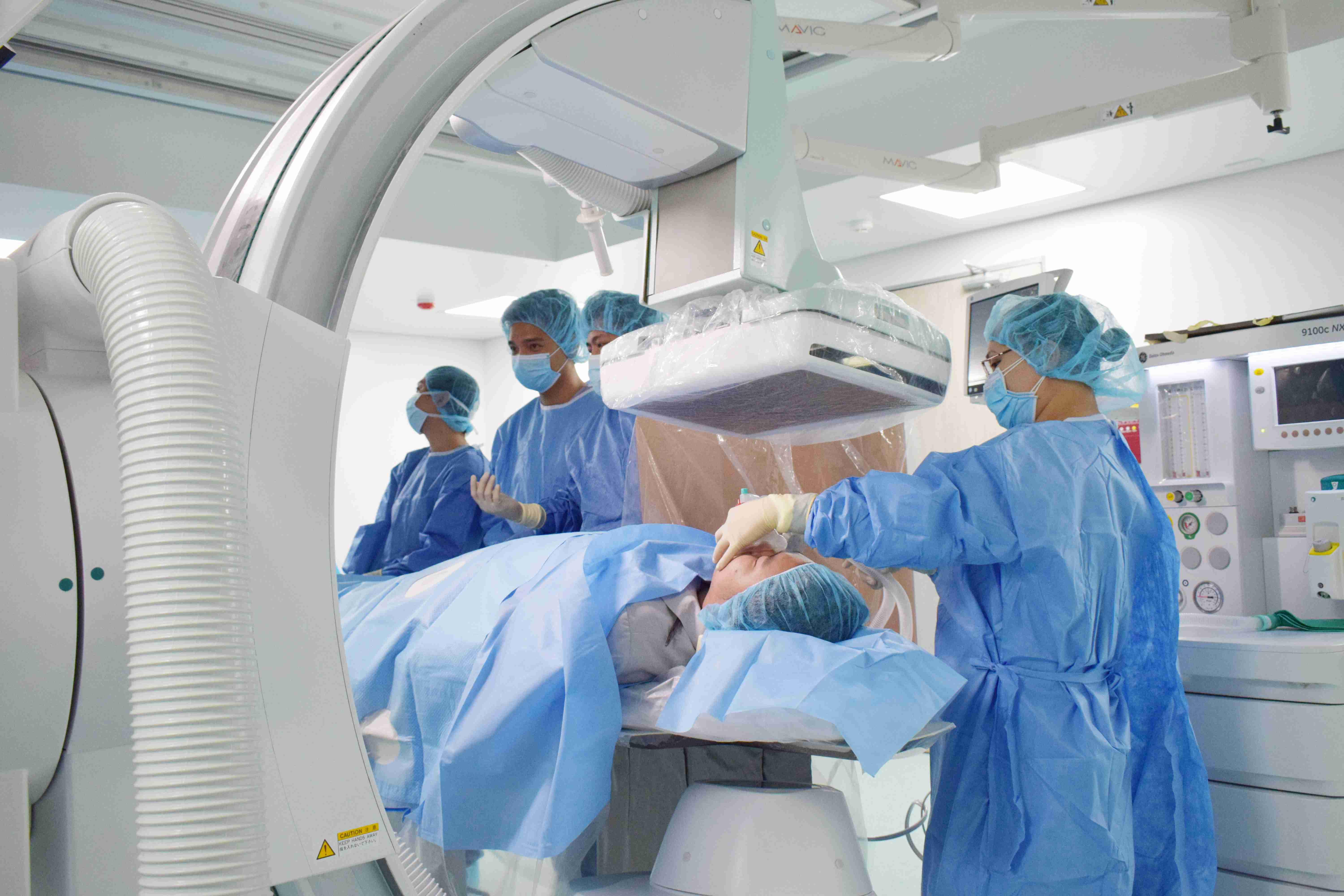 The Marikina Valley Medical Center Heart and Vascular Center, the first sophisticated cardiovascular care facility in Marikina and Rizal, is established to provide comprehensive and high-quality services focused on cardiovascular health. This is made possible by pooling our team of highly competent cardiologists, interventional cardiologists, cardiovascular surgeons and electrophysiologists, partnered with trained allied health care professionals and acquiring advanced technologies. The MVMC Heart and Vascular Center offers a wide range of cardiovascular diagnostic and treatment procedures aimed at the prevention and treatment of heart and vascular diseases. Our patient-centered approach involves patients in their care and fosters collaborative treatment planning and options.
The Cardiac Catheterization Laboratory (Cathlab) is an examination room equipped with the advanced Shimadzu Trinias Unity C16 Angiography System that provides a full range of diagnostic and interventional modalities for evaluation and treatment extended to patients with known or suspected heart or peripheral diseases.
The Cardiovascular Surgical Suite is designed for the complex needs of cardiovascular patients. This advanced operating room allows our trained and competent cardiovascular surgery team to perform complex procedures in an environment that prioritizes patient safety.
Procedures we perform include:
1. Coronary Angiogram/Angioplasty

2. Peripheral Angiogram/Angioplasty

3. Permanent Pacemaker Insertion/Implant

4. Endovascular Aortic Procedures

• Thoracic Endovascular Aortic Repair (TEVAR)

• Endovascular Aortic Repair (EVAR)

5. Open Heart Surgery/Minimally Invasive Cardiac Surgery

• Coronary Artery Bypass Graft

• Heart Valve Repair/Replacement

• Congenital Defect Repair

6. Thoracic Aortic Aneurysm Repair
The Heart & Vascular Center is located at the 2nd Floor Main Hospital Building.
For inquiries, please call 8-682-2222 local 201.